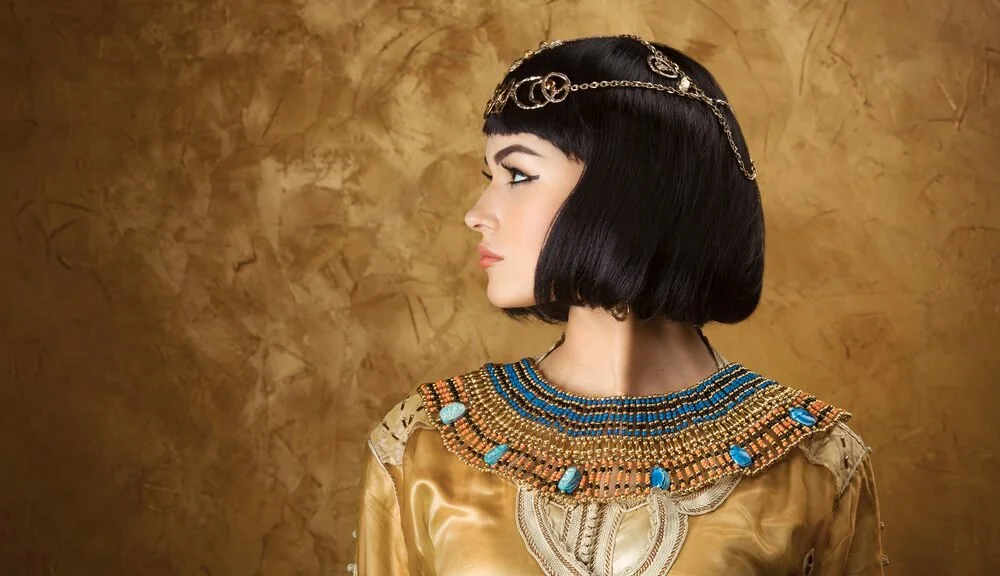 Cleopatra – the All-Mighty Queen of Egypt
Meet one of the most famous, if not the most famous Female ruler in the history, Queen Cleopatra of Egypt. The all-mighty Queen, well known by her deeds, her sharpness and her tragic life, is a pure inspiration for many things in this world.
Egypt was ruled by Cleopatra's family for more than 100 years, which is an extraordinary fact and a muse for many books plays including Shakespeare, songs and movies, video games like Cleopatra Slot and many other things surrounding our everyday life. Her character, as explained, was an example for many women around the world, and her sharp behaviour was a pure illustration that the weaker sex can do amazing things.
The Queen, with full name Cleopatra VII Thea Philopator, was born around 69 B.C. and Ruled Egypt until her death in 30 B.C. With Cleopatra's death, a huge line of rulers was ended which dated back from Alexander the Great's death in 323 B.C. At the time, in 30 B.C., it ended all with Egypt's annexation by Rome.
The story of Cleopatra is an interesting one. After the death of her father, King Ptolemy XII, the kingdom of Egypt was left to 18 years-old Cleopatra and her 10 years-old brother Ptolemy in 51 BC. Cleopatra got married to her brother, which was customary at that period of time, to keep the family treasure and royal blood within the family.
After many misunderstandings and fights, Cleopatra runs off to Syria and Ptolemy takes the throne. A few years later, the Queen returns to Egypt with an army, ready to fight her brother. What was lucky for her, at that time, Caesar of Rome was fighting with Pompey, who run off to Egypt after losing several battles, but was killed by Ptolemy. Caesar also went to Egypt to seek his bitter enemy, only to meet with Cleopatra and fall in love with her beauty. Cleopatra had only one thing in her mind – to dethrone her brother and Caesar and his army was the perfect way to do that. They got together, Cleopatra took back the throne and gave birth to one child with Caesar being the father. Caesar never acknowledged the child to be his own, and the debate is still going on among historians. Caesar was assassinated in 44 B.C. in Rome where he and Cleopatra lived, and she had to return to Egypt.
Marc Antony was the one seeking the truth and more information about Caesar and went to interrogate the Queen of Egypt. He, just like his leader, fell in love with the beauty of the Queen, and they eventually got married and have three children. They were fighting against Caesar's nephew Gaius Octavius and had many battles and misunderstandings, but the biggest misunderstanding of all was the death of Cleopatra and her love. Marc overheard and was lied about The Queen's death right on the battlefield, and he stabbed himself to death. After hearing the news, Cleopatra took her life by letting an Egyptian cobra bite and poison her to death. Tragic end for a perspective couple with a combined army. After the death of one of the biggest Queens in history, Egypt fell under the command of Rome.